As an open platform, AEOS offers maximum flexibility and scalability, without compromising user experience or security. It ensures your system can be tailored to your specific needs and is future-proof. Integrations have, for example, enabled organisations to extend their AEOS access control to incorporate self-registration kiosks for visitors, video management systems, fingerprint readers, facial recognition and so on. By ensuring AEOS has a reliable, up to date and wide-ranging ecosystem, we enable end-users to choose the functionality and extensions to suit their specific needs. Learn more about all different integrations or discover our technology partners.
Discover Integrations
PSIM
A PSIM solution is designed to combine multiple platforms that are not connected and manage them from a single user interface.
Biometrics
Biometrics are becoming more relevant every day, whether it's finger, hand palm, iris, or facial recognition. By replacing traditional access badges with biometric technology, you can improve convenience: people can now enter the building by using their finger, palm or face.
End-to-end Security
Nedap has developed a robust end-to-end solution. By applying the latest principles of encryption and strong authentication used in IT, we achieve secure storage in and secure communication between all elements of the AEOS access control system.
Video Management
Integrating Video Management systems with AEOS can greatly enhance the efficiency of security teams. Instead of manually searching for events in AEOS and finding the corresponding footage in the VMS system, this can all be automated.
Elevators
AEOS supports integrations with elevator control systems, fire systems and intercom systems. This way, you have a single management platform to control door authorisations, as well as floor access.
Mobile access
With mobile Access, employees can use their smartphone, tablet or wearable to access doors, gates, networks and more. This solution for access control greatly improves user convenience in today's mobile-first world, as well as makes your organization look more modern and professional.
Cardprinting software
AEOS supports integrations with multiple card management systems (CMS), which allow you to personalize, encode and print access cards. The layout of the cards can be designed in the card management application.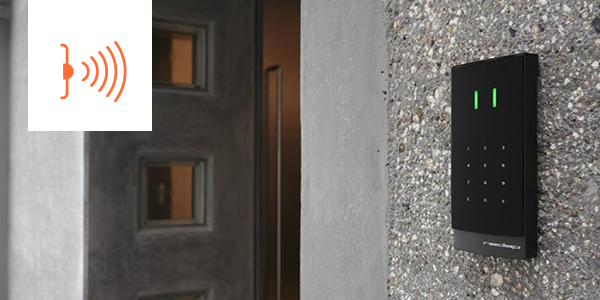 Readers
AEOS supports a wide variety of standards and protocols for card readers. Besides Nedap card readers, many other types of card readers can be integrated using these standards and protocols.
Wireless locks
Every building has different zones, each with its own security requirements. In order to maintain in control over this, it is essential to handle all access rights from one single system.
Key Cabinets
Key cabinets are a great solution for this challenge and integrating it into AEOS is even easier. You keep a single platform to manage door authorisations as well as key access.
Identity/Visitor management
Managing security can be a real challenge in any dynamic environment, especially when there are a lot of visitors that require access. With AEOS, you can easily integrate with visitor management solutions.
Integrating AEOS
Having a wide range of customers means we get a wide range of demands. That's why AEOS is based entirely on open standards – it ensures your system can be tailored to your specific needs and is future-proof. We partner with a great set of companies that are the best at what they do to make this happen. Discover more via the link below.