About HB Reavis
HB Reavis is a real estate developer company operating on several European markets: Slovakia, UK, Poland, Hungary, Germany and Czech Republic. The company is active both in development of new projects and asset management of existing sites. Recently, two great projects have been realised in Nivy, a district in Bratislava (Slovakia).
Nové Nivy, in collaboration with partner Nectel
Nivy Mall, in collaboration with partner Elimer
Key Objective
HB Reavis needed to implement an access control system with open architecture, able to adjust to multiple tenants with different requirements in one building. The system should be able to integrate with Forge (Visitor Management), KONE (Elevator System) and HID (3rd party reader)
The facts and figures
Nové Nivy
5 AEOS Additional users
12.250 Identifiers
73 Online doors
290 Intrusion detectors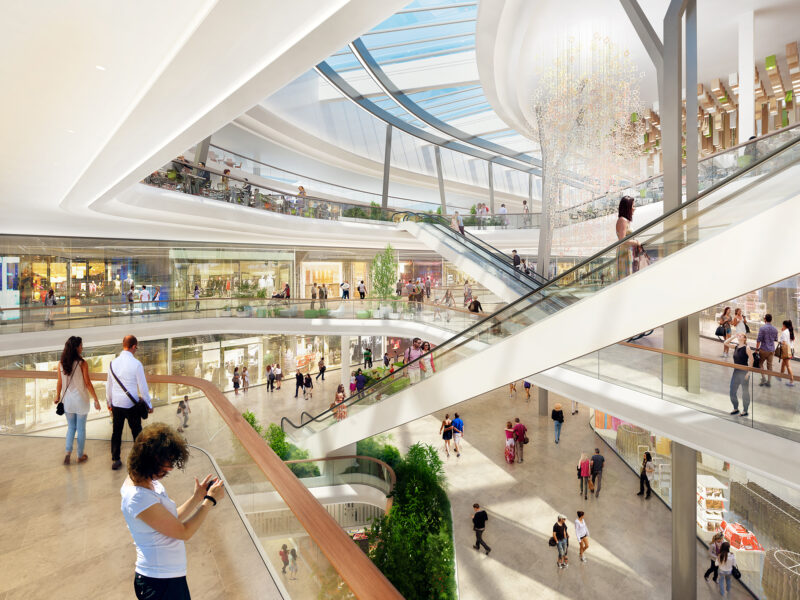 The facts and figures
Nivy Mall
6 AEOS Additional users
2.000 Identifiers
112 Online doors
690 Intrusion detectors
Key benefits
Future-proof open access control platform
One platform for Access Control and Intrusion. Thanks to the integration between Access Control and Visitor Management from Forge, a modern future-proof platform has been established for all users, like tenants and facility management. All together with implementation and support by local certified partners.
"HB Reavis recognises us as one of the major players in access control. Nedap's offers real estate companies complete solutions with an open platform for integration with third party systems."
Grzegorz Kosik Nedap Security Management