Technology Partners
Having a wide range of customers means we get a wide range of demands. That's why AEOS is based entirely on open standards – it ensures your system can be tailored to your specific needs and is future proof. We partner with a great set of companies that are the best at what they do to make this happen.
View all partners
Our integrations
Click on the image to get more information about an integration
PSIM
A PSIM solution is designed to combine multiple platforms that are not connected and manage them from a single user-interface. With an AEOS integration, you can display access control events, remotely control your doors and maintain your Intrusion system. Connections with other systems can be made as well. As an example, camera triggers can be set to record on a specific AEOS event.
View our partners and their integrations
End-to-end security
Nedap has developed a robust end-to-end solution. By applying the latest principles of encryption and strong authentication used in IT, we achieve secure storage in and secure communication between all elements of the AEOS access control system. Securing the different elements of your physical access control system is done via digital certificates. Integrations can be made with third party systems for maintaining and distributing these digital certificates and for updating the essential card data.
View our partners and their integrations
Video Management
Integrating Video Management systems with AEOS can greatly enhance the efficiency of security teams. Instead of manually searching for events in AEOS and finding the corresponding footage in the VMS system, this can all be automated. Input from AEOS (for example when a door is forced) can now automatically trigger an action in the VMS. The right camera automatically starts recording the event, and an alarm is created to easily find the event  and the associated camera footage.
View our partners and their integrations
Intercom Elevators Fire
AEOS supports integrations with elevator control systems, fire systems and intercom systems. This way, you have a single management platform to control door authorisations, as well as floor access. Monitor your fire system and allow or deny access to people at intercoms, with corresponding live video.
View our partners and their integrations
Biometrics
Biometrics are becoming more relevant every day, whether it's finger, hand palm, iris, or facial recognition. By replacing traditional access badges with biometric technology, you can improve convenience: people can now enter the building by using their finger, palm or face. You could even add an extra security layer, where people must present both a card and a corresponding biometric identifier.
View our partners and their integrations
Intrusion detection
With AEOS Intrusion, you can simply arm and disarm the system, whether for one location or for all your sites worldwide.
AEOS intrusion
What the Technology Partner Programme offers you
Scalability
With AEOS, you can start small and expand gradually with different integrations. Both the pricing model and architecture are designed to scale with your company's needs.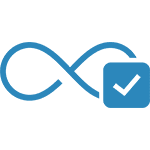 Future-proof
Provide best-of-breed solutions by working with other market-leading partners, enables us to future-proof our platform and create the flexibility you need.
Always up-to-date
Do you know today which integration you need tomorrow? AEOS software updates ensure support for the latest technologies, features and security.
Our technology Partners
We partner with a great set of companies that are the best at what they do to make this happen.
There are no results matching your criteria. Please try again with different criteria.