Confucius once said, "Choose a job you love, and you'll never have to work a day in your life."
Well, we can confidently say that our team at Nedap Security Management truly loves what we do. And this is especially true today as we share this news:
Nedap Security Management has enhanced the AEOS Locker Management user experience with Innovatrics' industry-leading facial recognition technology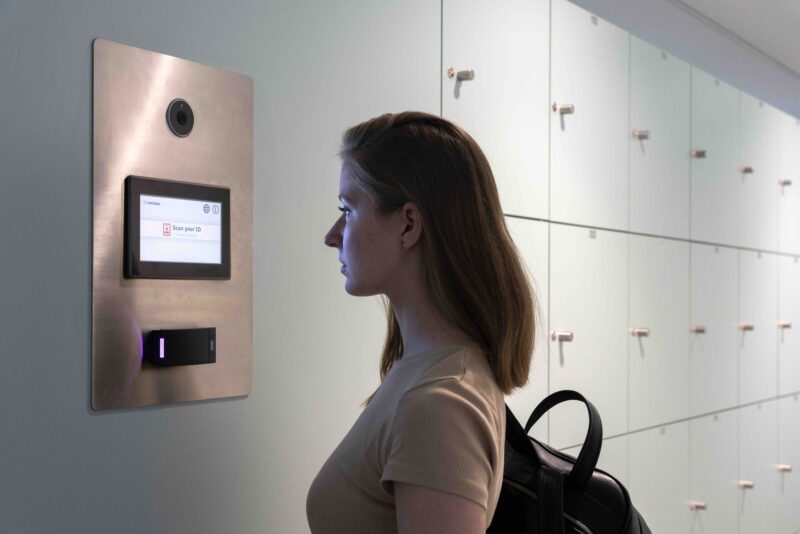 Since 2004, Innovatrics—an independent EU-based provider of trusted identity and biometric solutions for governments and enterprises—has partnered with organisations needing high-security solutions (e,g, governments, financial institutions, telecom operators, etc.).
Grzegorz Kosik, Regional Partner Manager Poland and Eastern Europe at Nedap Security Management, has this to say about the partnership:
"The beauty of this seamless integration is threefold: convenience, security, and flexibility for the end user. We're thrilled to be working with a like-minded partner like Innovatrics. And we consider the implementation of this integration for AEOS Locker Management at Innovatrics' HQ in Bratislava, Slovakia, to be a massive success."
Let's dive a little deeper into what this means for the locker user:
During the enrollment process, the user's picture is used as a source for identification and later, that data can be pulled from the AEOS access control system, which eliminates extra steps.
For modern organisations, like universities, the use of someone's face as a credential is a game-changer when it comes to speed and ease of secure locker access.
Plus, the fact that organisations can combine the use of facial recognition, or card readers, really provides ultimate flexibility.
We promise to bring you more on this in the future, but if you want to explore further now, please do reach out to Grzegorz and his team via email here. We would love to hear from you!