Physical Access Control for Healthcare
In the healthcare sector, challenges around physical access control often conflict with one another and need to be addressed with restricted budgets. But with the right access control system, you can not only overcome these challenges but bring many valuable benefits to your organisation.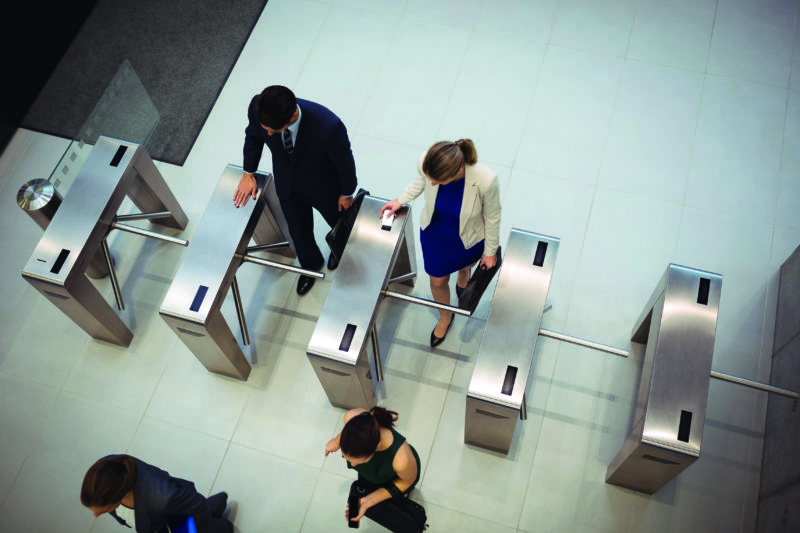 Typical access control needs
Flexible security levels for different people, places and scenarios.
Ability to cope with high volumes of complex authorisations.
Access control for vehicles as well as people.
Easy to use and integrate with other systems.
Need to secure a healthcare building?
See our reference stories.
Key access control challenges for the healthcare sector
Balancing control with openness
Hospitals and other healthcare facilities can be stressful environments for both patients and visitors. So you want your premises to feel open and welcoming. But you also need to maintain tight control of access and have the flexibility to set different security levels for different spaces, people and scenarios.
You may also need to control occupancy by only allowing a set number of people in some areas. An issue that's become even more important to help prevent the spread of infection.
This means you need a physical access control system that shows clearly who is authorised to access which areas and when. And you can't afford for it to have any security vulnerabilities.
Complexity and inefficiency
As hospitals attract high volumes of people, including staff, contractors, patients, visitors and suppliers, managing authorisations can be incredibly complex. Especially as staff and vehicles need to enter and exit at speed in emergencies.
How can your access control system simplify this complexity and save time on administration, authorisation management and checking people in? How can it help you streamline locker use and eliminate key management?
Ensuring long-term value
With budgets often tight in the healthcare sector, you need an access control system with longevity. What if you need to expand or adapt it in the future, by adding more sites or functionality, for example?
You also need it to integrate with your current and future IT and HR systems, so it operates efficiently and securely, and allows you to get full value from it.
How can you also maximise your investment in access control by using the data it provides? For example to help manage other systems, such as the heating or lighting, and so make better use of your resources.
How AEOS helps you meet these challenges
Flexible high security
Enables a warm welcome, despite high levels of security.
Manage complex access rights and authorisations quickly, easily and securely.
Simple to implement and enforce complicated security policies.
Access control for vehicles as well as people.
Increases efficiency
Easy for everyone to use, including cardholders, receptionists, guards and security managers.
Assigning and managing authorisations is straightforward as they're linked to people, not identifiers.
Quickly enrol people and issue their ID to prevent queues at reception.
Save time and prevent errors by importing data from your HR database, rather than entering it manually.
No key management to contend with.
Integrates easily
Works seamlessly with third-party systems such as visitor management, lift management, video surveillance, intruder alarms, fire detection, building management systems and biometric identification.
Enables dynamic locker management.
Connects easily to IT infrastructures and benefits from ongoing updates for futureproofing.
Centralised control
Control access rights remotely and monitor all locations centrally.
Scale gradually
A fully scalable system, it's easy to add new locations, doors and users.
Cybersecure
Secured by the highest standards to protect your access control from the impact of cyberattacks.