Physical access control for the Chemical Industry
Staying in control of what happens on an industrial site is essential to protect people, the planet and your profits. Highlighting risks and taking security management to a higher level is a constant challenge.
Your company's work may involve machinery, chemicals or procedures that could present safety or security threats if not managed well. An access control system must give you a range of smart functionality to help you minimise risk, keep control and respond quickly if there is an incident.
Typical access control needs
Flexible security levels, including high-security settings.
Efficient contractor management.
Enable strict procedures and transparent auditing.
Easy to use and integrate with other systems.
Efficient, streamlined workflows.
Need to secure property in the chemical sector?
Check out our case studies for customer experiences.
Key access control challenges for the chemical sector
Efficient contractor management
With several contractors entering your site each day, managing their authorisations can be time consuming – but it doesn't need to be. AEOS offers a range of functionality to make the job easier and much more efficient. AEOS Contractor Management, for example, enables you to easily identify contractors and control their access. While AEOS Response to Expiration generates an alert if a contractor hasn't been on your site for a set period and therefore needs to redo procedures. Adding AEOS Report Server means you automatically get a summary of this information for all contractors on a pre-set date. And you can register on AEOS when a contractor has completed necessary procedures, making it easy to keep a detailed, up-to-date record of everyone entering your site.
Trace and audit authorisation procedures
It can be very time consuming to manage the amount of procedures and paperwork contractors must complete before entering an industrial site. You need to keep on top of who needs to do what and who needs to approve it. In most companies this is still a manual, paper-based process, meaning it's not always clear who needs to approve documents or whether it's been done already. AEOS Workflow enables you to automate the process so it's much more streamlined and procedures relating to authorisations are far easier to manage.
Increase safety and security
As security and safety are so strongly connected, it's vital you can easily identify and minimise any risks that could lead to an incident. And if there is an incident you need to be able to manage the situation quickly and effectively. AEOS is a powerful tool to help you do all of this. It allows you, for example, to instantly see who is where on your site. So if there is an incident you can check if there are sufficient health and safety officers in an area. And AEOS Security Levels allows you to quickly set in motion the procedures you've predefined to help you take control.
How AEOS helps you meet your challenges
Ensure high levels of safety and security
Manage complex access rights and authorisations quickly, easily and securely.
Monitor and control where people are at any time and how your system is being used.
Enforce policies and procedures to ensure full compliance with strict regulations and legislation.
Predefine an unlimited variety of access modes and switch to the one you need in seconds.
Integrates and adapts easily
Seamless integration with your IT infrastructure and third-party systems.
Connects easily to systems including visitor, locker and building management, video surveillance, intruder alarms, fire detection, biometric identification and more.
Highly adaptable, both functionally and operationally, to respond to your changing needs and risks.
Enables streamlined access control for vehicles as well as people.
Efficient to use and manage
Easy and intuitive for receptionists, security managers, guards and cardholders.
Allows a warm welcome, while ensuring efficiency and high levels of security.
You can produce detailed or top-level reports on specific topics or incidents quickly and even automatically.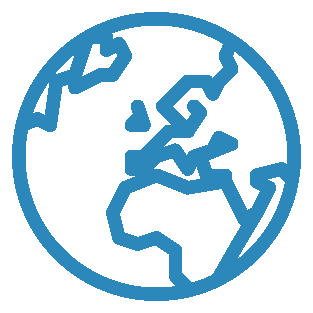 Centralised control
Control access rights remotely and monitor all locations centrally.
Scale at your pace
A fully scalable system, it's easy to add new locations, doors, users and cardholders.
Cybersecure
Secured by the highest standards to protect your access control from the impact of cyberattacks.