Chat with us.
We are happy to help you with any questions about our products.
Start a chat
Build your ecosystem on
AEOS physical access control
Whatever your access control requirements, AEOS is designed to adapt to your ever changing needs. It's the ultimate foundation for any application of physical access control. The result? It enables you and your organisation to focus on your core business, boosting productivity, creativity and performance.
Versatile control
Be compliant and adapt AEOS to your processes. Maximising continuity leads to better business.
End-to-end security
AEOS is secured by the highest standards to protect against the impact of cyber attacks on access control.
Always up to date
Do you know today what you need tomorrow? AEOS software updates ensure support for the latest technologies, features and security.
Rich integration
AEOS is easily extendable to meet your needs. From HR integrations to biometrics and from VMS to intrusion, the possibilities are endless.
Tailored expertise
You can choose the partner that suits you best. Our worldwide network of channel partners supply, configure and maintain AEOS products.
Gradual scalability
With AEOS, you can start small and expand gradually. Both the pricing model and architecture are designed to scale with your company needs.
"AEOS fits well in a wide variety of environments, giving us the flexibility we need as a global organisation."
Unilever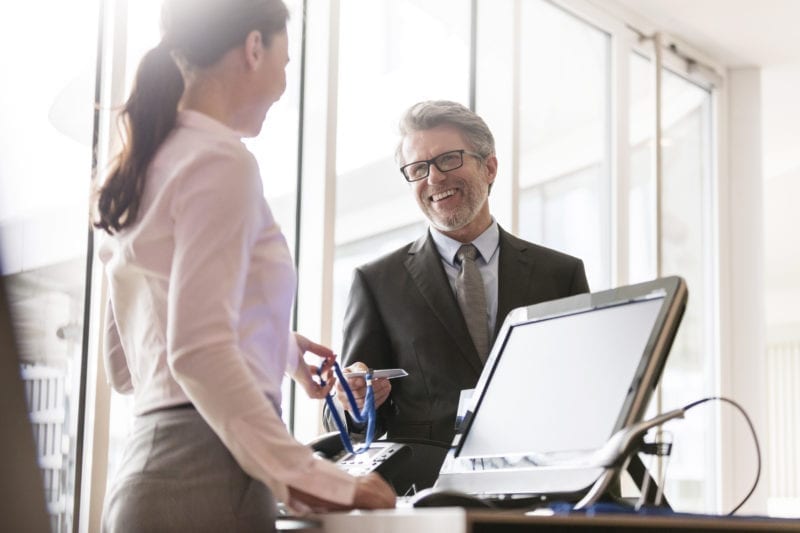 How to achieve security for life
Discover the possibilities
AEOS goes beyond opening doors, allowing people to feel safe and protecting your valuable assets. You decide how to react and respond to specific situations. Discover the features of AEOS.
Access control in your building
Connect your devices
AEOS connects your physical locks, readers and additional devices, to enhance the flow through your locations and resources. Whether you want to use biometric readers or traditional card readers, wireless locks or wired ones, elevators or tourniquets – the possibilities are endless.
Frequently asked questions
We've answered lots of the questions you might have about AEOS below. If you can't find what you're looking for though, or would like to chat things through, please get in touch.
Your safety is guaranteed at all times. Our powerful door controllers are able to function autonomously when they lose their connection for whatever reason. When power goes down and your building isn't equipped with a backup generator, AEOS can be equipped with additional power backup to ensure your access control system still functions normally.
Given the fact door controllers are linked to each other in a network, adding more controllers means adding more capacity to handle more doors. AEOS can handle about 30.000 doors.
All AEOS hardware is designed and engineered by us. Hardware and software designed for each other. The past 15 years we proved full dedication and continuity on AEOS. Both hardware and software will be kept up-to-date the coming 15 years.
Yes, this is possible. It's even possible to adjust the security level on circumstances such as the time of the day. For example, a convenient badge access solution for working hours and strong multi-factor security outside working hours.
Yes, for sure! It's possible to adjust the rights of everyone to a certain domain or area.
It is possible to migrate to AEOS. AEOS also integrates with a lot of HRM databases, which can save a lot of time and efforts.